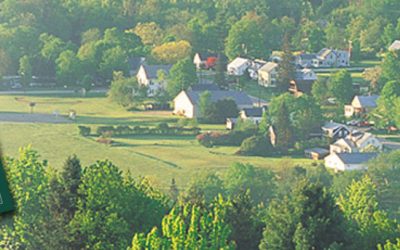 What places and spaces in Johnson are the most important to residents?
Our next presentation will be on Sunday, February 23 at 2:00. Dave Marvin will be presenting: The Maple Industry: What five decades of changes have meant for Butternut Mountain Farm. Cookies will be served!
read more
December 6 from 4-7 as part of the Johnson Holiday Festival the Historical Society will be open serving cookies and cider.  There will be Holiday Stories read to children who attend under the tree.  
read more
Welcome and thank you for coming to help us celebrate the completion of our pie! You are some of the many donors who have made this celebration possible. After the 2014 Town Meeting when the voters approved the purchase of the Holcomb House for the Johnson Historical...
read more
The Eames Brothers Band makes its sixth visit to the Tuesday Night Live outdoor stage, a reflection of their timeless music.What a great way to wrap up the season on August 27th, 6 PM to 8:30 PM at the Legion Field, School Street, Johnson. The Eames Brothers Band is...
read more
The Holcomb House will be open for Jubilee visitors on Friday, December 1st from 4:00 to 7:30 PM. Join members of the Historical Society for some children's holiday stories and reminisces of cider too! Well-known local landscape artist, Eric Tobin will speak at...
read more
Recent Event: Where: Holcomb House Remember When: Shared Stories About Life in Johnson. Story tellers will include Frank Dodge, Everett Dubray, Wayne Stearns, and Dean West with Dick Simays facilitating. You are welcome to bring a memory or two of your own to share....
read more