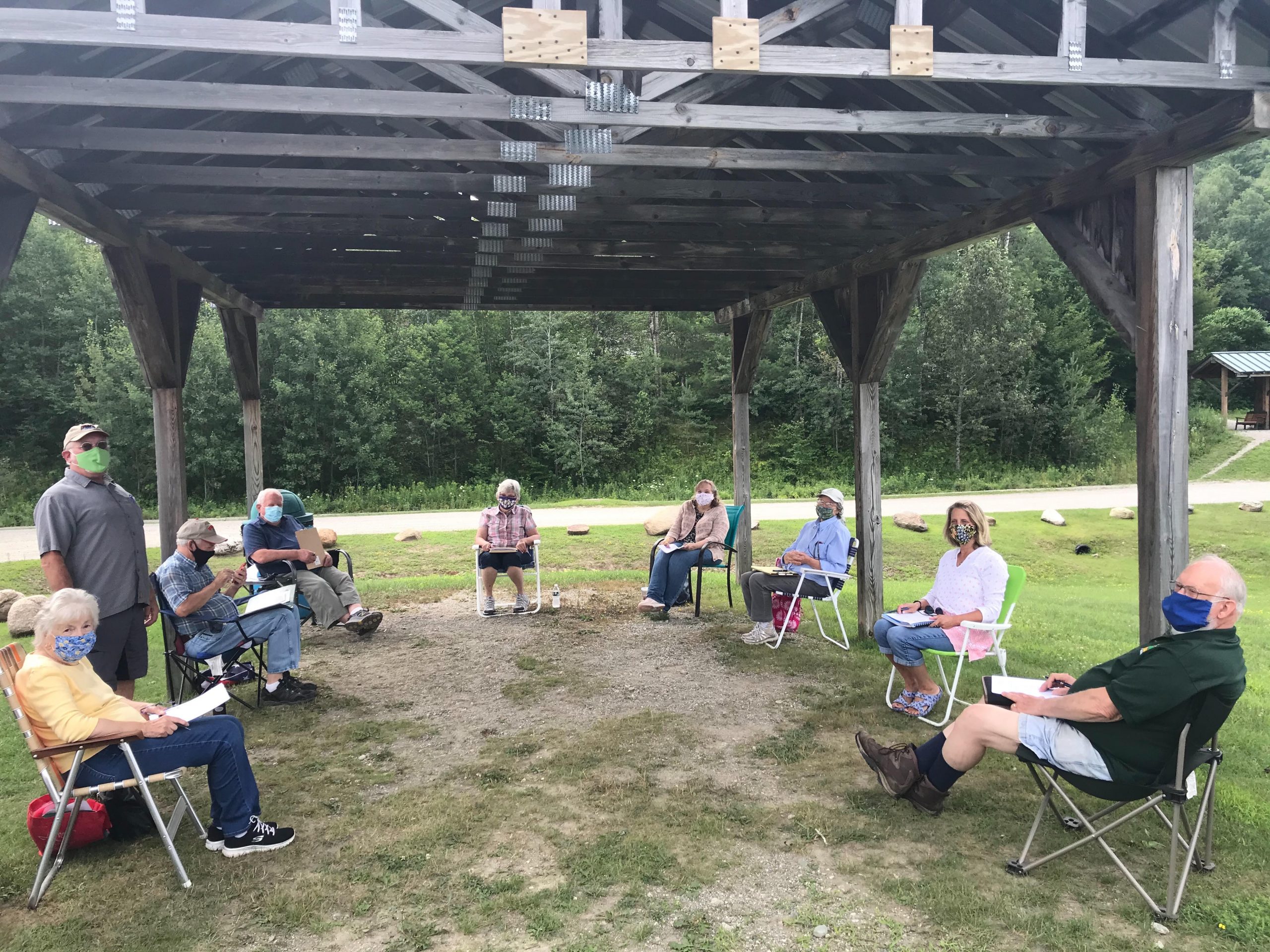 Our Members Meet Again
We met today on the Talc Fields. Discussing plans for the future.No virus is going to stop this dedicated group! Stay tuned for further information about the Holcomb House and upcoming events.
Starting on Left:  Alice Whiting,  Duncan Hastings, Tom Carney, Dean West, Linda Jones, Kelly VanDorn, Lois Frey, Mary Jean Smith, and Dick Simays
JOHNSON HISTORICAL SOCIETY TRUSTEES AND OFFICERS
Dick Simays – President
Tom Carney – Vice President
Alice Whiting – Membership Secretary
Lois Frey – Recording Secretary
Kelly Vandorn – Treasurer
Dean West
Linda Jones
Duncan Hastings
Mary Jean Smith
Presidents Message
In an effort to protect our community members, supporters, and volunteers
from the emerging coronavirus, the Holcomb House will suspend public hours
until May 1, 2020. At that time, we will reassess the outlook and make
decisions regarding scheduling open hours and programs. We will continue to
update our website and Facebook page. Please don't hesitate to reach out to any
Johnson Historical Society trustee with questions.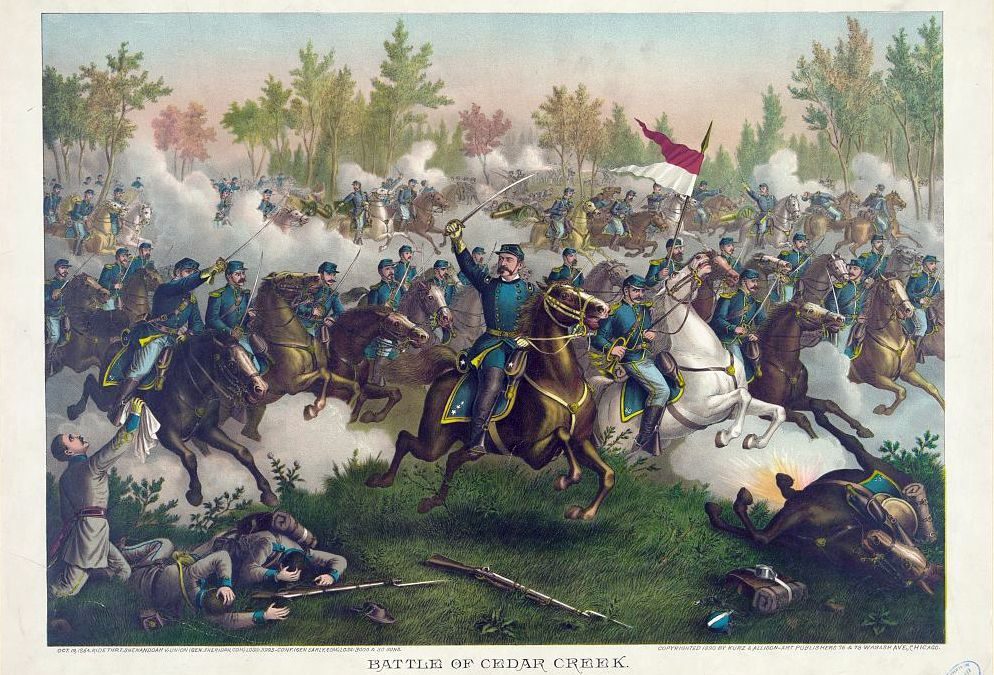 January 19, 2020 at 2:00pm Bob Titterton of Northwestern University will be giving a talk about historical Johnson native Julian A. Scott. Scott painted the Landscape located in the Statehouse – The Battle of Cedar Creek.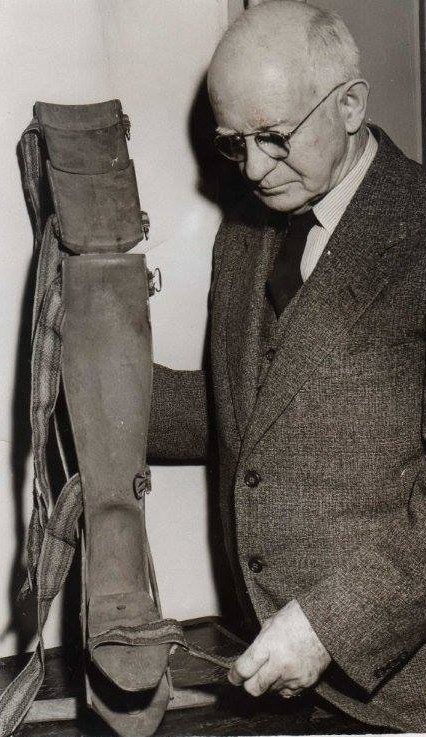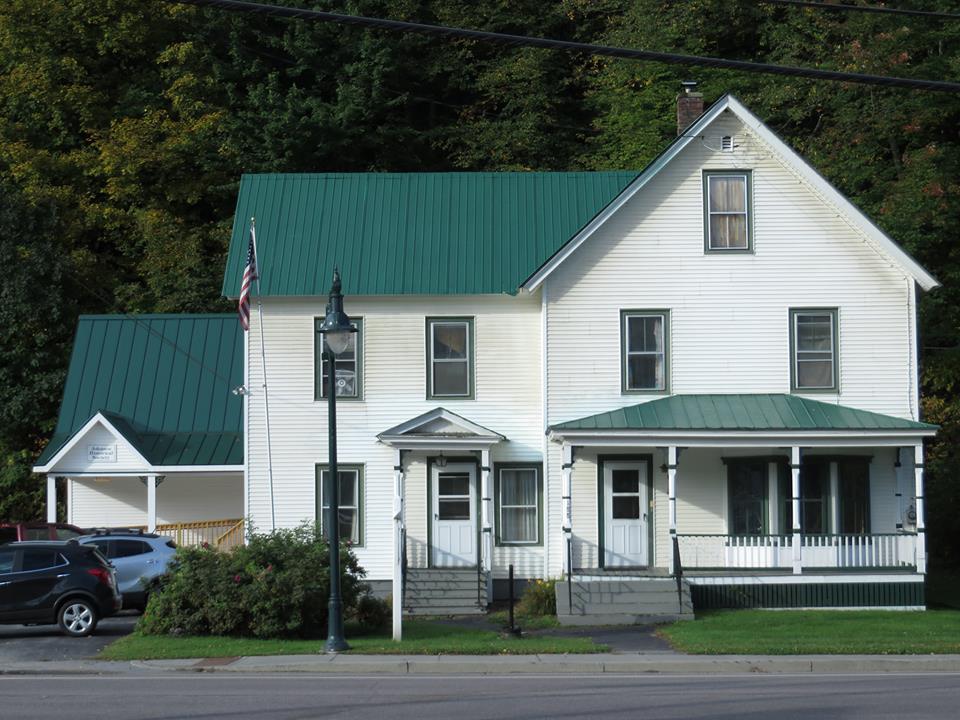 Dr. Lyndhurst P. Holcomb was a member of the second class to complete a four-year course at the University of Vermont, College of Medicine in 1906. He arrived in Johnson following graduation, initially setting up practice at the Everett Hotel. By 1909, he was living in the house with his wife Inez and son Harold Elliot. After Inez's death, Dr. Holcomb married school teacher, Helen B. Crocker as she was the only one who could control young Harold according to knowledgeable sou…rces. An addition was added to the east-side of the house in 1920 when Helen gave birth to a daughter, Madine Phyllis. Dr. Holcomb practiced medicine in Johnson for 55 years.
When Dr. Holcomb retired, his grandson Stephen Holcomb operated a funeral home in the building until selling the house in 1976 to the John des Groseilliers family, also for a funeral home. Dr. Holcomb's granddaughters, Lynette and Carol live in Greensboro Bend and East Hardwick respectively and have shared memories and identified the rooms in the old section of the house. Family tales include that their grandmother Helen Crocker (Dr. Holcomb's second wife) is responsible for all the hydrangeas planted in the Lamoille View Cemetery.
Dr. Holcomb was known to entertain and socialize with Howard & Ethel Hill, Harold & Eunice Beard, and Mr. & Mrs. Ralph C. Jenkins (Principal of the Normal School 1928-1935.) During the 1927 flood 14 people stayed at the Holcomb House and local merchant Mr. Assad Saleeby gathered cans of food without labels to help feed the people. As the water rose, the doctor's drugs were taken to Mattie Baker's house, up the hill on the west side of the Cold Spring.
The Historical Society is compiling all the stories that folks can remember about the Holcomb family and their home. For instance, Marie Boissoneault's father, Lyndhurst West was delivered by and named after Dr. Holcomb. If you have a story to share, let us know. The Historical Society plans to do the same kind of data gathering for other buildings and families in the community to help recognize their contributions to Johnson's history. We hope family historians or record-keepers, will contact us if they are willing to add stories or pictures to our collection. The Society already has a collection of pictures and write-ups for 68 Johnson couples who were or have been married fifty or more years