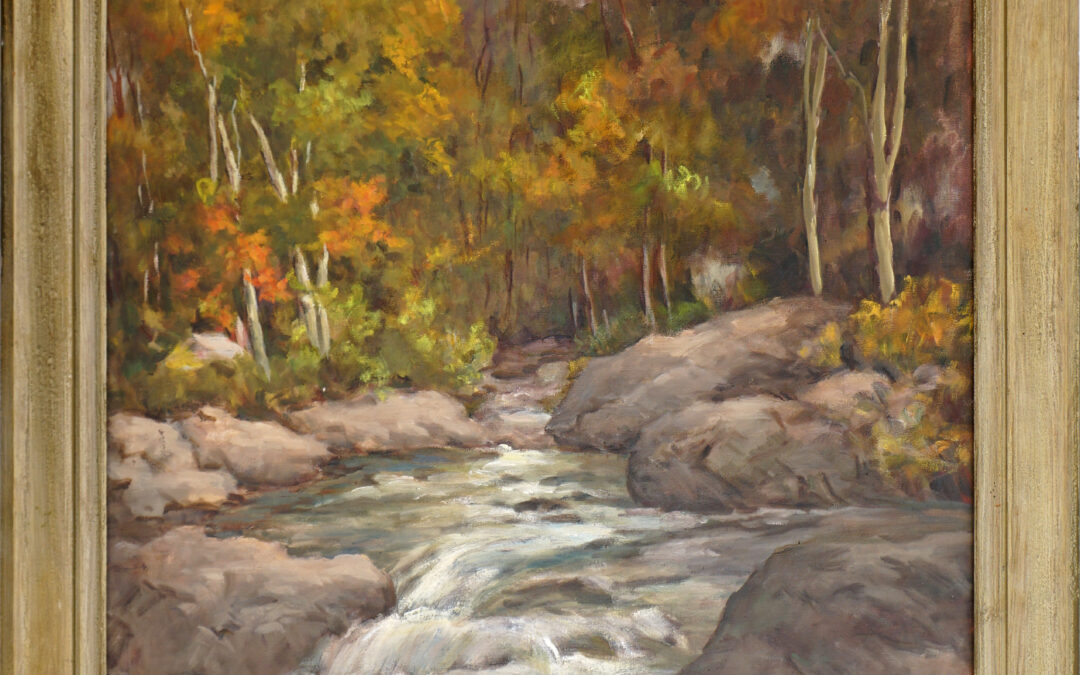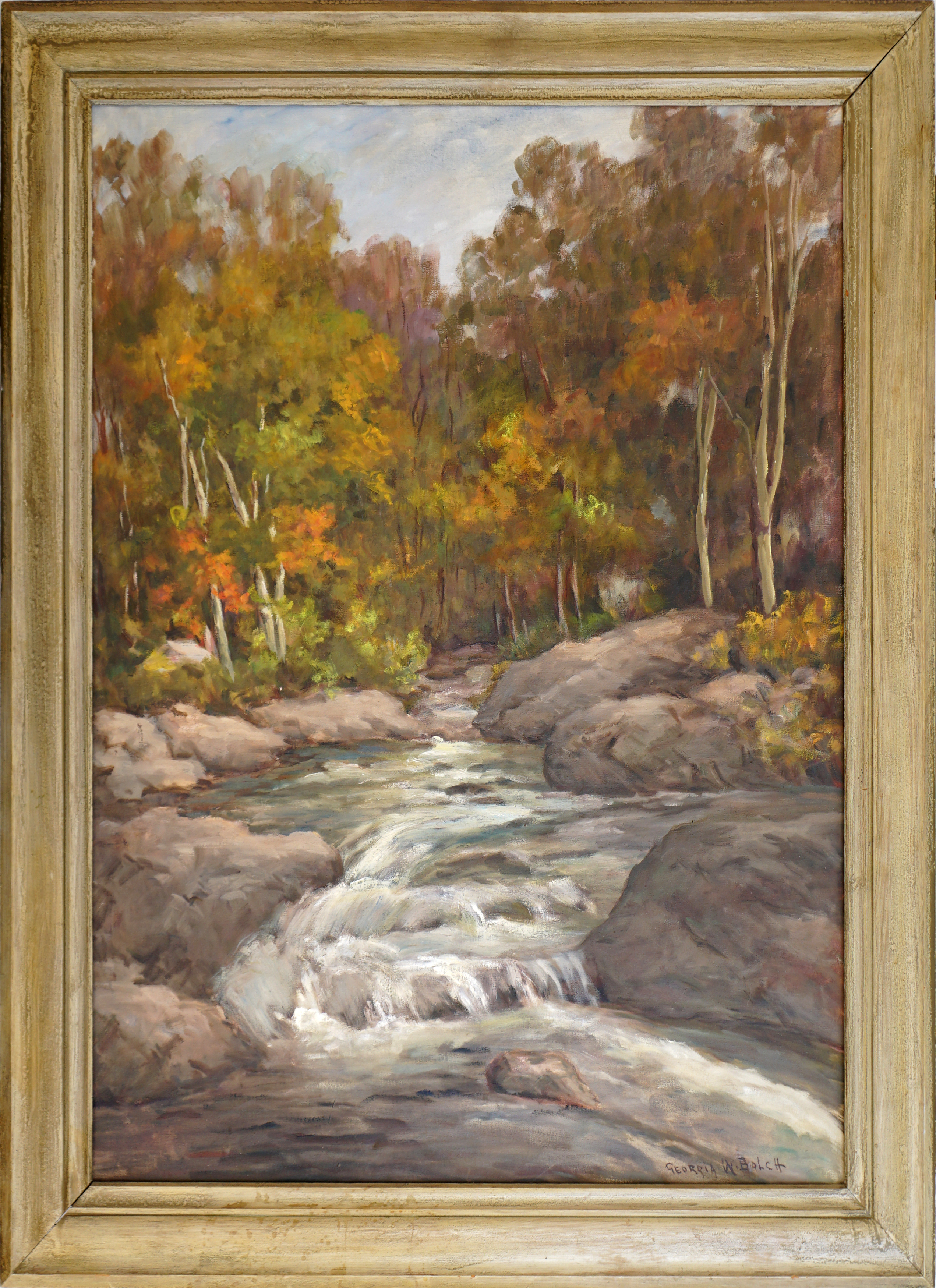 Georga Balch Painting Raffle
Georgia Wells Stearns Balch           1888 – 1981
Oil on canvas is a Fall river landscape signed Georgia W. Balch. It is 30 X 36 inches, appraised at $1,500. It is being raffled by the Historical Society.
In her youth Georgia moved to Johnson, Vermont with her parents.  In 1914 she married Chester Arthur Stearns and moved to a house on what is now Route 100 C, where she lived throughout her life.  Chester died in the influenza epidemic of 1918-1919. Later she married Roman Balch who supported her art endeavors.
Georgia worked at a time when women were far less prominent in the visual arts than they are today. She was a working artist who applied her trade to tourists; a sign reading "Paintings of Vermont by Georgia Balch" hung in front of her Johnson home. She painted many scenes of Johnson which help to document the community's landscape during her lifetime.