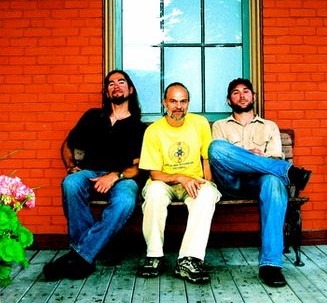 The Eames Brothers Band makes its sixth visit to the Tuesday Night Live outdoor stage, a reflection of their timeless music.
What a great way to wrap up the season on August 27th, 6 PM to 8:30 PM at the Legion Field, School Street, Johnson.
The Eames Brothers Band is known for original, soulful blues, as well as rock, jam, and funk. Musicians Seth Eames (vocals, guitar,) Phil Carr( drums,) and Ralph Eames (bass) first performed on the Tuesday Night stage in July 2010.
Vendors will provide good eats at this family friendly event. Last call for a slice of the Historical Society's homemade pie or German chocolate cake until Town Meeting Day.
Bring a blanket or chair. Summer showers may dampen the enthusiasm for a few minutes; however only lightning and thunder cancel the event.
Tuesday Night Live is free thanks to the support of local businesses and organizations; as well as the volunteer planning committee, who have made all the arrangements for the 2019 season. Info at 730-2943.