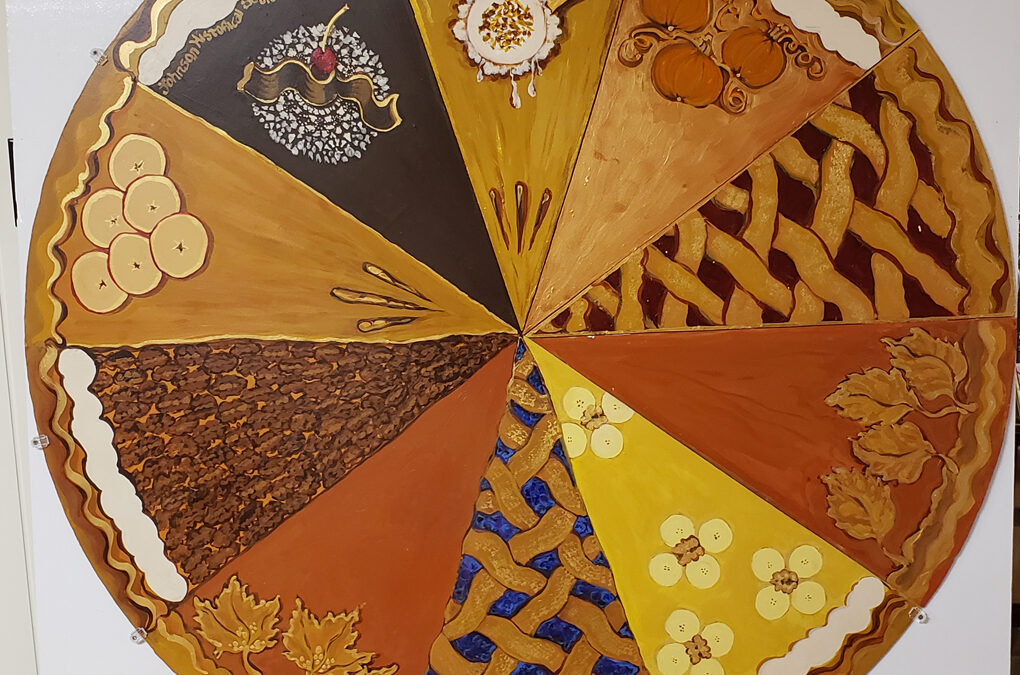 Welcome and thank you for coming to help us celebrate the completion of our pie! You are
some of the many donors who have made this celebration possible.
After the 2014 Town Meeting when the voters approved the purchase of the Holcomb House
for the Johnson Historical Society and we agreed to reimburse the town, some of us thought:
How are we going to raise $300,000? We can't do it with pies? Can we do it?
Early on Bill Jaspersohn met with members of the Johnson Historical Society and shared
information about fundraising. Then the Building Fund Committee was formed. We wanted to
include some members of the community as well as JHS Board members. Sometimes it has
been referred to as the "fun" committee, but I assure you that it has been a work Committee.
Its members are Lois Frey, Linda Jones, Jane Marshall, David Marvin, George Pearlman, Margo
Warden, Aggie West, Alice Whiting and Peggy Williams. These are the people who have written
letters, talked with potential donors, coordinated four raffles and sold raffle tickets, as well as
organized and managed a yard sale, a silent auction, and a flea market. They are the workers!
 The raffles included a quilt made by Andrea Blaisdell and quilted by Marion Philipsen Seasholtz, a painting by Eric Tobin, two ski chairs made by Barney McLean, and a Georgia Balch painting donated by Chuck Conger. Speaking of talented donors, Kate Westcott created and painted the capital campaign's pie chart. Each piece of pie valued at $30,000 is different to reflect the variety of pies that we sell at Tuesday Night Live.
Before we put the last piece of pie on the chart, I want to call your attention to our donor list
and our river chart. This in recognition of the important role that rivers have played in
Johnson's history and as a way to depict the range of gifts that we have received during this
campaign. A more permanent donor list will be created and posted in the days ahead.
We thank you, the donors and hope you will join us for Ben and Jerry's ice cream with
Butternut Mountain Farm maple syrup.
Announcement Delivered by Alice Whiting, Capital Campaign Chair on July 28, 2019 at the Holcomb House.